This video is very much a work in progress. The only footage available to me when I made was three of the trailers released over the past couple of years. A friend is currently capturing high-quality video for me, which I'll use to continue improving upon this version. Aside from it simply being higher resolution, it'll have a lot more options for me to tell the story.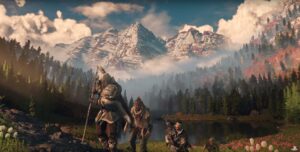 I've been looking for a video to set to this song for more than a year, but I wasn't able to find the right one until now. I'm still on the fence about whether it works, but I have a feeling another injection of new imagery could make this video all I hope it can be. "Victory" is currently the most popular song on YouTube by Two Steps from Hell. It has over 12 million views on the official video, and countless re-uploads and remixes like mine. I wanted to make my version unique, so I remixed not just the video but the audio as well.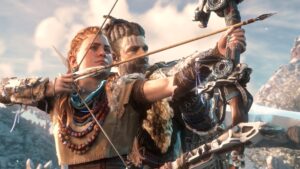 The video starts with the orchestral version of "Victory," highlighting Horizon Zero Dawn's beautiful and mysterious past. Then it shifts into the more familiar instrumental version as human beings are introduced, traveling from far off lands to find what remains of civilization. Once we are introduced to our main character, we finally hear the main theme of the song as it shows her growing up and practicing her archery. As she and her skills take center stage, it shifts into the full version with choir and lead vocalist. The song naturally dips into a mostly orchestral section as we begin to see her actual story unfolding, with a mysterious journey across the machine-filled plains and ancient ruins. Finally, the song drops into a powerful reprisal of the orchestral version, the section of music that inspired this whole project.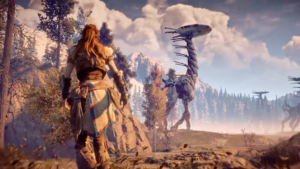 I became obsessed with that part of the orchestral version while on a very long drive across Texas. The whole song is just so well written and performed with such intensity that I couldn't stop listening to all three versions over and over. And it was during one of those listens that I heard the orchestral "break down" and knew what I had to try as soon as I got to my computer. The result is the video above, which I will continue to work on until I'm no longer inspired.
audio:
video: