We interviewed Kevin Smith and Jason Mewes at his house for the upcoming series, Unlocked.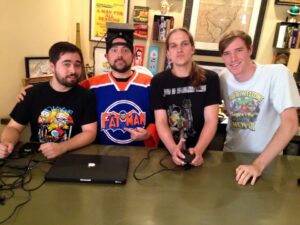 I feel it's appropriate (and important) to make a note of something that happened that day. While we were in the middle of the shoot, Kevin excused himself for a few minutes after saying, "I'm dealing with a dying dog." I thought he was joking until I saw his post this morning. It turns out that his beloved pet of 17 years was literally a day away from dying.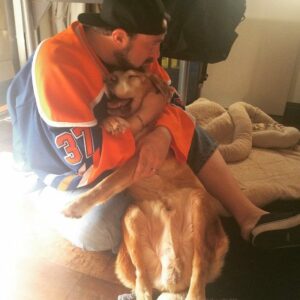 From what I can tell, this picture was taken while he took his break from our interview. Like I said in the comments on the picture, he returned as though nothing was wrong and was just as funny and friendly as you imagine he would be. I feel his pain and his loss, and now I respect him more than I ever imagined I would.